ColorWay is taking part in CHS Partners Day 2016
30 August 2016
---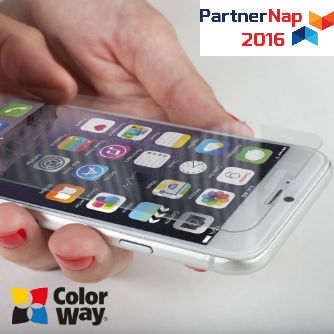 On September 2 in Budapest will take place the anniversary
CHS Partners Day 2016
, which has been held annually for the past 20 years. The largest European distributor -CHS Hungary will acts as the organizer. The event is expected to be attended by approximately 800 participants: leading vendors and dealers of IT market.
ColorWay Brand is also involved in CHS Partners Day. This time, in addition to printing supplies for laser and inkjet printing equipment, ColorWay will present a wide range of protective glass for smartphones.
"Such events are worthwhile both for us and partners. We are getting feedback from the dealers regarding our products, introducing new products and exploring new trends in European market", - said Igor Yasnov, ColorWay Head of Sales in Europe and CIS.
---