26 January 2018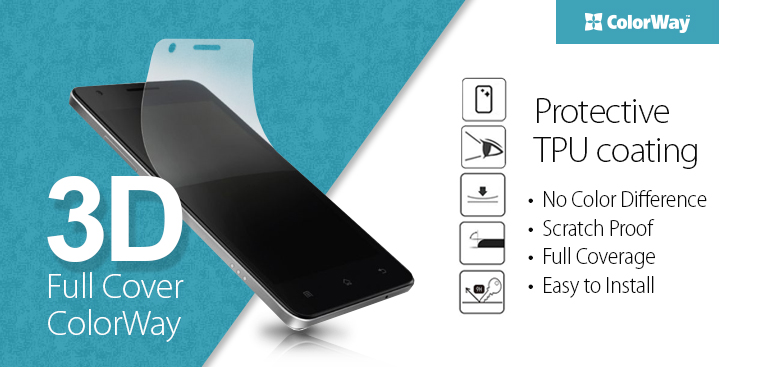 Large diagonals of modern smartphones are vulnerable to mechanical damage. It is cheaper to prevent possible troubles, than to eliminate the effects afterwards.
With ColorWay TPU 3D Full Cover, you do not need to worry about any damages or scratches on your screen.
Flexible screen protector ensures full protection of any shape screen surface, with a perfect fit, regardless of the rounding depth, as well as gluing without air bubbles.
TPU coating, which has the highest transparency degree, ensures smartphone original appearance and design. Oleophobic coating is as smooth as the screen itself; the smoothed edge of the protective coating...
24 January 2018
Cost of current displays is a significant part of smartphone value. With bigger diagonal the display becomes more vulnerable to possible damage.
In order to protect your screen, ColorWay offers Glossy Tempered Glass 2.5D - 3D screen protectors.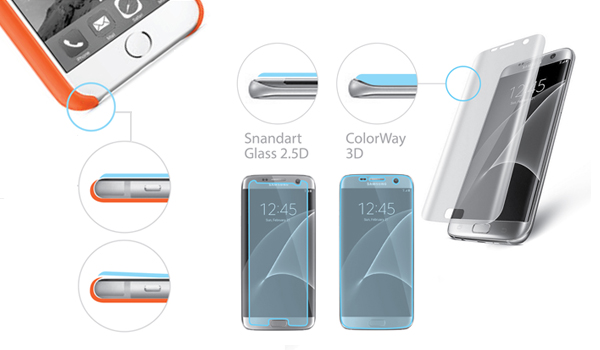 Glossy Tempered Glass is a glossy tempered glass that protects your screen due to 9H hardness class. Special manufacturing method helps to minimize damage from bumps or falls. Special protective layer does not allow the fragments fall to pieces, keeping them together.
ColorWay Glossy Tempered Glass is a multi-layer glass that, due to its fabric, does not affect the screen sensitivity and...