Reset the ink level on devices Epson L-series
13 October 2014
---
To reset the ink level on devices L100, L200, L800 you will need to download the program WIC Reset Utility which is available for download at this link
If you have L110, L210, L300, L355, L550 printer Click here
Open the program and click the button "Read ink level"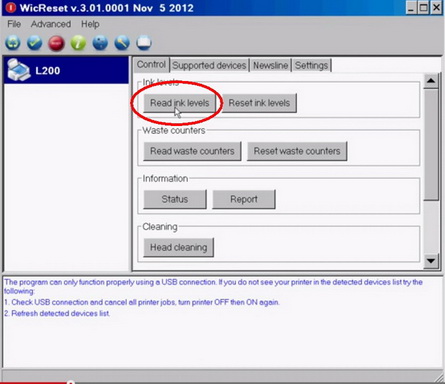 Next we see the exact ink levels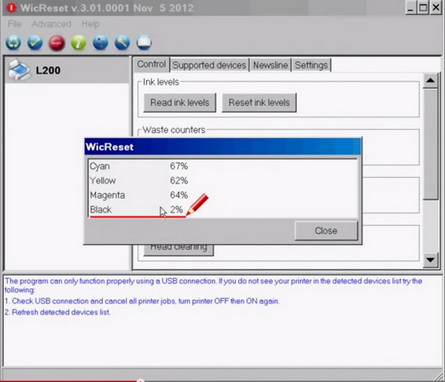 Next, click the "Reset ink levels", and then, in the bottom of the program window will display "Ink level for 'Black' has been reset"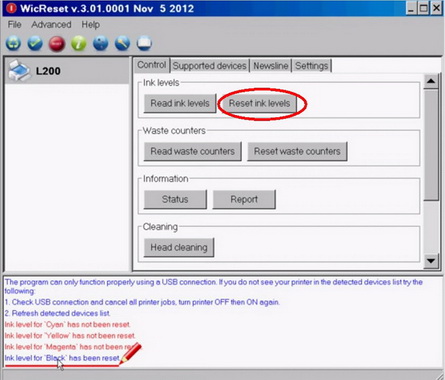 Use ink on printing devices L110/210/300/550/355 even easier. If you have ended one or another color while printing, the printer will displays a message that is out of ink.To reset the printer, you just simply enough to hold the button

for 3 seconds and the printer will give you the opportunity to print on. For quality printing, you will need to refill the ink beforehand, in order to avoid "airing" the print head and loss of quality when printing.
Your printer is ready to use, print with ColorWay.
---
Share: