TOP-3 accessories for your iPhone
22 March 2021
---
Cable Colorway USB Apple Lightning (PD Fast Charging) 3.0А 1m white
Synchronisation cable ColorWay Apple Lightning — USB Type-С is used for connecting with a plug Lightning to USB-C or Thunderbolt 3 ports on Mac for synchronisation and charging. This cable can also be used to charge iOS devices with a power adapter Apple USB with capacity of 29W, 30W, 61W or 87W as fast as possible.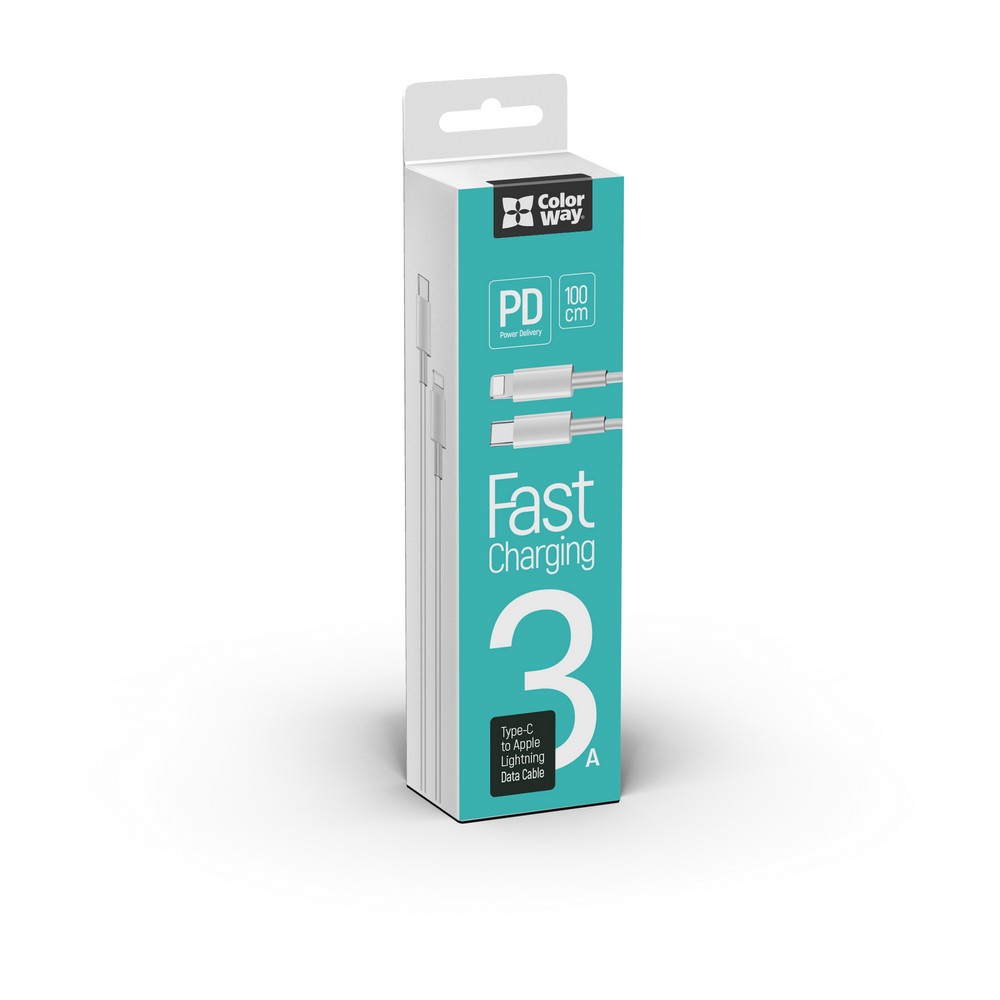 Price: 299 UAH
Item number: CW-CBPDCL032-WH
Car Phone Mount СolorWay Metallic Gravity Holder Black
Convenient, reliable and aesthetically pleasant design. A well-thought-out structure holds your phone from three sides, making sure it doesn't fall out. This mount is attached to your air conditioner vent. The accessory is made of the best qualitative materials. In places, where phones contact with the mount, we located special rubber inserts, so the devices with no protective accessories aren't damaged in any way.
The mount is compatible with phones, which screen sizes vary from 4" to 6,5".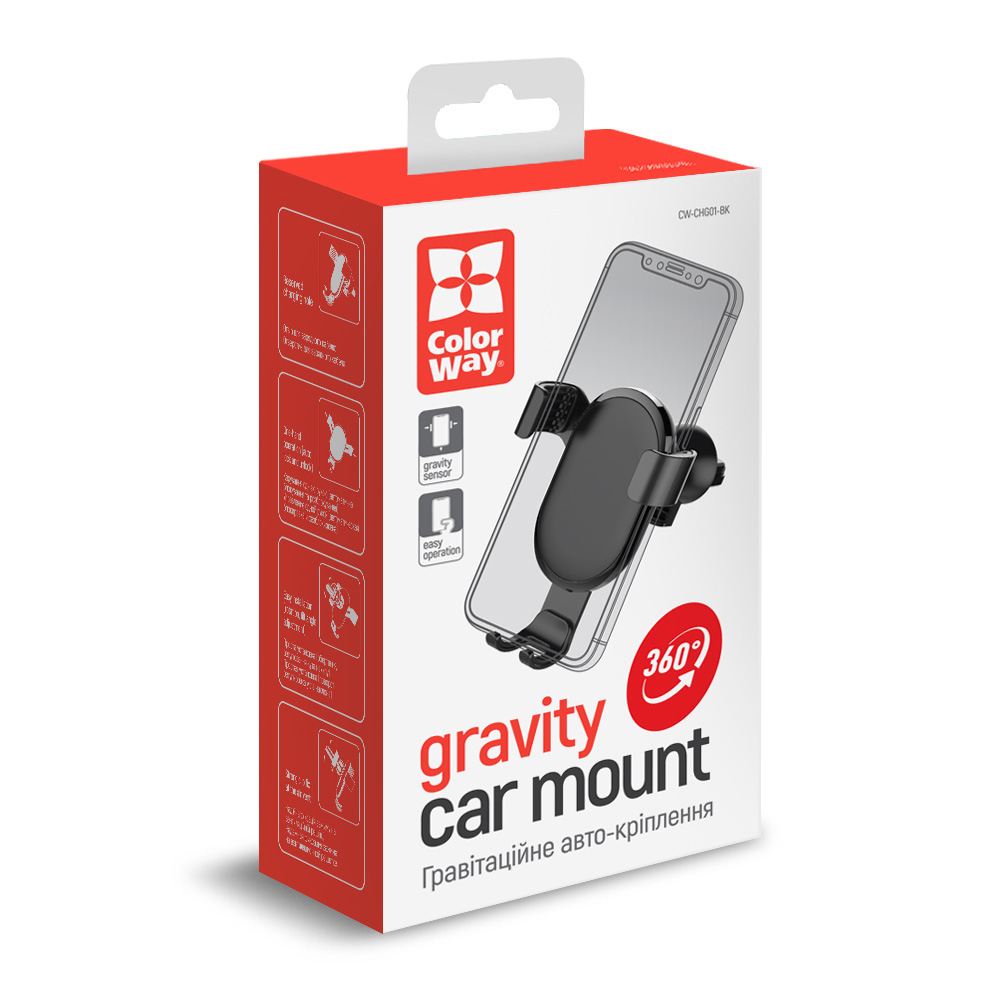 Price: 249 UAH
Item number: CW-CHG01-BK
Single smart Wi-Fi outlet ColorWay (16A/3680W) (schedule, timer)
This device is a must-have for anyone! It can both keep your house safe and take the charger off the phone when it's done charging.
- By buying this accessory, you get the ability to control the connected devices from anywhere.
⁃ You can customise the program to start and end the charging process automatically.
- Voice control
- Turn the timer on and don't let the thoughts about your battery being overly damaged bother you!
- Supports the network standards AP/STA/AP+STA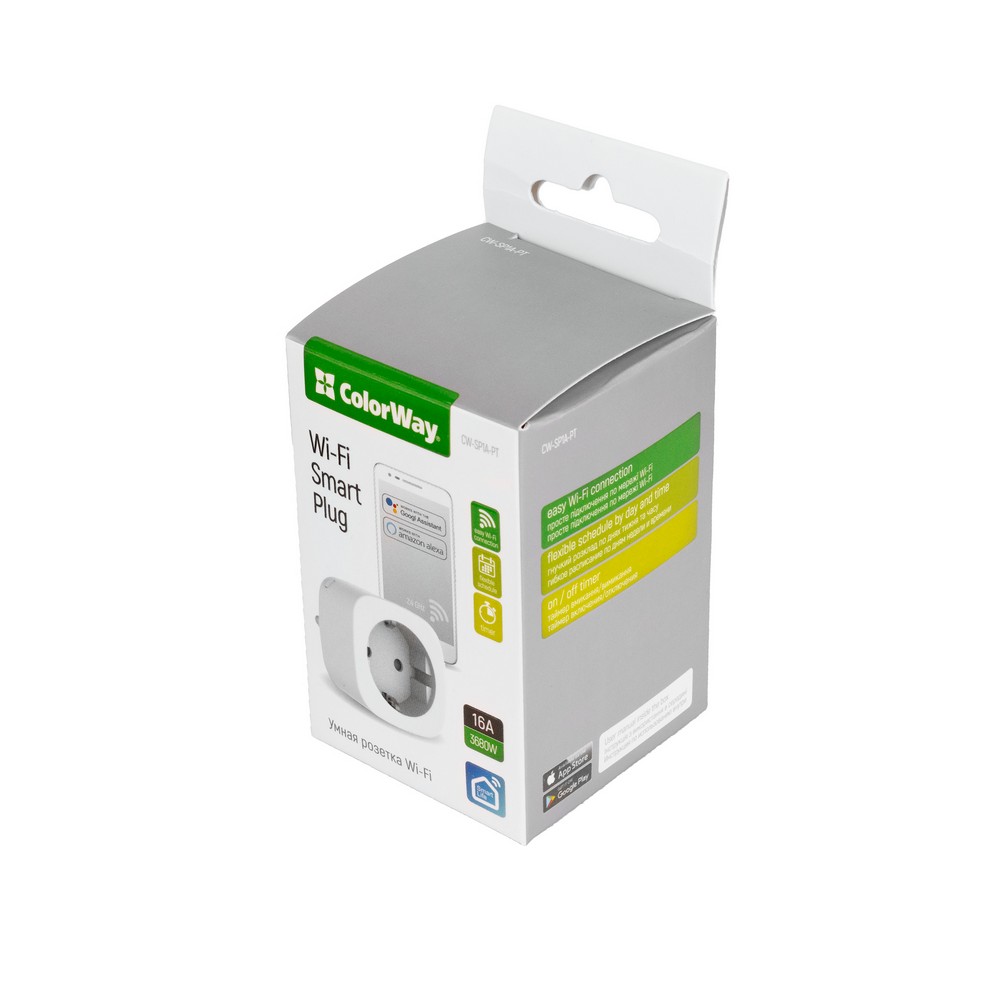 Price: 425 UAH
Item number: CW-SP1A-PT
---